5 Impactful Ways to Launch A New Product
Online Advertising to Retail Display Stands
It is not an unknown fact that a high percentage of new product launches fail. If you're looking to successfully launch a new product, it is well worth doing research around how to avoid this well before your product is set to hit the shelves.
Here, we have collected 5 impactful ways to help you beat the odds when launching your new product, from online advertising to retail display stands…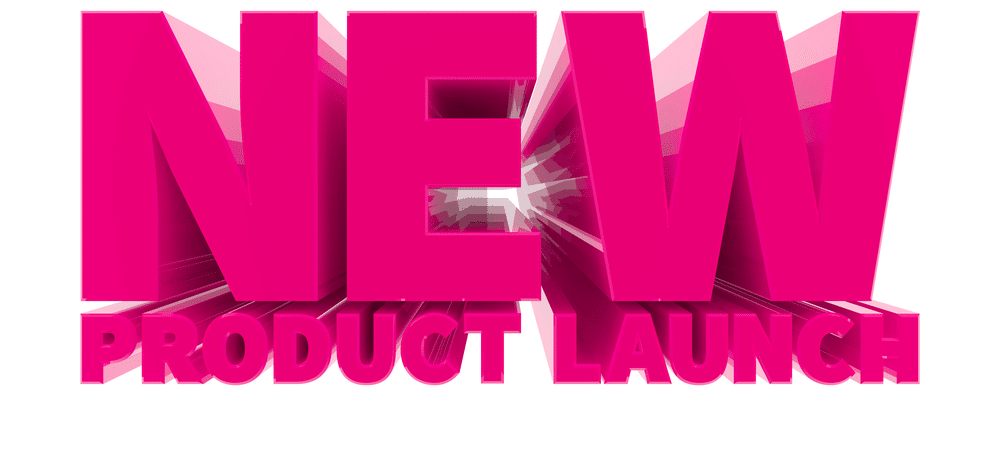 Effectively planning the branding and design of your new product is a great way of creating an outstanding first impression and catching consumers' eyes. Branding should be consistent with your business, helping to stimulate brand awareness and loyalty; if a consumer feels they can trust your brand, they are more likely to buy from it.
To catch the consumers' eye and form a good first impression of your product, selecting the right colour and text are essential. Colours can often convey emotion, or reflect a season or holiday – for instance, yellow can indicate summer. Meanwhile, simple yet informative text will appeal to a consumer through brand transparency and honesty, whilst a snappy logo can encourage familiarity and engagement.
Do not only consider the branding and design of your product, but of any retail display stands or online campaigns which should complement it.
There are many ways to advertise your new product: this could occur online or offline. The versatility of advertising means it suits all budgets, however for bigger scopes and more effective advertising, often a larger budget is required.
For instance, a simple blog or social media product page can be created to build suspense and awareness of your new product for a minimal price. Larger social media campaigns, or TV or radio advertising, however, will generally need a generous budget.
Trade shows are a great way of getting your product seen; this will often merge several methods of launching a new product – such as branding and design and product display.
Trade shows allow audiences and other businesses to interact with your product directly, giving them an opportunity to talk to a representative and ask any questions. You may even entice customers through special deals, such as free samples. Your product may then continue to be advertised through word-of-mouth recommendation.
Whilst trade shows allow you to engage with your desired audience, the scope of trade show marketing is limited to the size of the audience that appears on the day.
Retail Promotion and Product Displays
Retail promotion and product display are one of the most effective ways of targeting consumers. By appealing to consumers in-store, where they are prepared to buy, with retail display stands you have a much higher chance of successfully marketing your product. This involves targeting impulse buyers and persuading consumers to choose your brand over another.
The importance of display in retail must also be considered: designing your product display through effective colouring and messaging, and positioning it in strategic places, helps market your product.
Retail display manufacturers can work with you to ensure your display stand becomes an effective extension of your advertising.
Marketing your product through influencers, most commonly found on social media, spreads word of your product. Through influencer advertising, your product is demonstrated to be both effective and trustworthy.
Moreover, by selectively choosing the influencer you collaborate with, you can target relevant audiences.
If you'd like to learn more about the end-to-end one stop service we could provide for your company please get in touch. Our experts are ready and waiting to answer any questions and explain exactly what we could do to turn your ideas into a reality.
Call us or send an email and we'll start the process of delivering the solutions you're looking for.
Tel: +44(0)1902 450 300
Email: hello@ashplastics.co.uk