How Point of Sale Display Manufacturers Can Help Boost A New Product Launch ROI
Effective point of sale displays
Whenever a manufacturer comes out with a new product, they want it to be as successful as possible. Making sure the launch is a success is a major part of this.
Working with point of sale display manufacturers might not be one of the first things a company thinks of but can make a huge difference in ensuring that a new product stands out when hitting the retail stores.
After all, few people know that a range of materials are available for use in retail displays such as metal and acrylic accessories or plastic point of sale displays all offered in a whole range of shapes and sizes. Ensuring that the styling and branding of the display is in line with the product being offered is an important factor in attracting the buyers attention.
These factors can all help with your point of sale branding, among other things. You'll need to know a few things about the practice before you can have an effective point of sale strategy.
What is a point of sale display?
Point of sale (POS) displays can form an integral part of a product's launch. However you may be asking 'What is a point of sale display?'
That's quite a simple question to answer. POS display stands are any sort of display that promotes your product. As the name suggests, point of sale branding typically takes place in-store, where the sale occurs.
You might wonder why you should use POS display stands when you're launching a new product. In short, it could have a significant impact on your launch-day sales, alongside those seen in the following weeks.
Many customers make impulse purchases. To take advantage of this, you'll need to grab their attention and entice them into buying. As potential buyers will already be in-store, they're already more likely to buy. Even using a plastic point of sale display could be enough to encourage them to buy your product.
Having established the purpose of a point of sale display, consideration needs to be given for identifying a solution that will work for the new product that is being launched as there are a number of options that can make or break a retail display solution.
Ultimately point of sale branding will play a large role in whether your launch is successful. That means picking the right POS display stands for you. There are several options available, with a plastic point of sale display being one of the more basic. That could make speaking with point of sale display manufacturers a priority.
If you are seeking a more affordable POS display cardboard is a potential option but these solutions tend to have a shorter lifespan when compared to a plastic display case. There are several other POS display stands on offer. Some of the more notable include:
Shelf Talker.
End Caps.
Vendor Shop.
Floor Graphics.
Free Standing POS Display Stands.
Dump Bins.
Lighted Signage.
Motion Displays.
Interactive Displays.
Product Dispensers.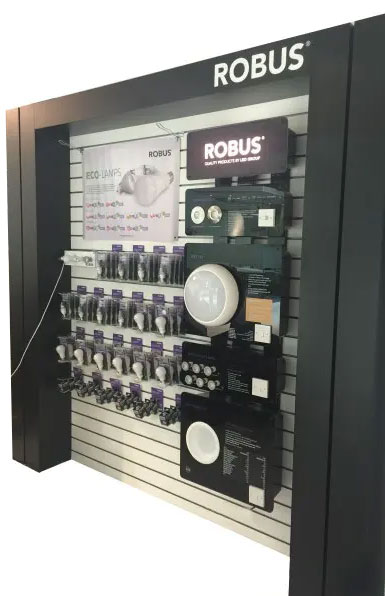 Specialist point of sale display manufacturers
Point of sale display manufacturers will know all of the benefits associated with using such a solution. Working with them will help you address the 'what is a point of sale display?' question while also informing you of their benefits.
An effective point of sale strategy will be a large part of generating a large return on investment for your product launch. That could make point of sale branding a priority for your launch. It's something that all product manufacturers should consider.
If you'd like to learn more about the end-to-end one stop service we could provide for your company please get in touch. Our experts are ready and waiting to answer any questions and explain exactly what we could do to turn your ideas into a reality.
Call us or send an email and we'll start the process of delivering the solutions you're looking for.
Tel: +44(0)1902 450 300
Email: hello@ashplastics.co.uk